For your convenience, we offer free consultations to assist in determining your needs and we're a full-service operation, from your first call to the install!
Vendor Managed Inventory
This service consists of a Viking representative coming onsite for an initial consultation and working with the customer to determine  inventory levels. From there, a Viking representative will come in regularly to ensure that these levels are maintained. Viking will also ensure that the customer is aware of any inventory items that may need to be increased or decreased, depending on usage.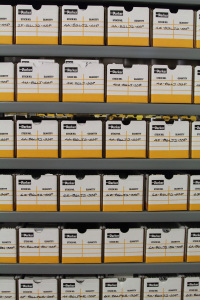 Gauge Fill and Diaphragm Assembly
For the convenience of our customers, here at Viking, we also offer in-house Gauge Diaphragm Assembly and Gauge Fills. After realizing the high demand for these services, we built special equipment to allow us to service different types of gauges. In addition, we are annually recertified by Ashcroft to ensure we are making their products to the factory specifications.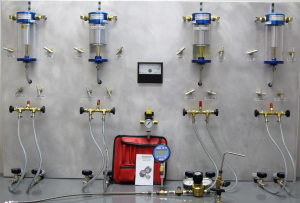 Gauge Repairs and Calibration

Gauges aren't indestructible and we understand that, over-pressurization, vibration, pulsation or accidental damage are all part of the real world for pressure gauges. Viking will bench test your damaged gauge and provide an analysis of whether if it is a repair or should be replaced. Viking has the equipment to properly test and calibrate your gauges. If required we can also provide a third party calibration certification.
On Site Technical Troubleshooting
With this service, a Viking representative would go onsite and discuss with the customer any issues they may be having and make  recommendations on what can be done to help solve them. Depending on the issue, a manufacturer's representative or engineer may be brought in to help analyze complex issues. There is never any pressure to buy products because we believe in trying to help our customers build a strong relationship. We consistently offer our customers advice on the best practices and industry standards as well as offering alternative ways of achieving the same result while saving them money.
Custom Hose Assembly
Viking has the in-house capability to manufacture custom hose assemblies for various applications, with end connections as required by our customer's process. This in-house service, dramatically reduces lead time which is always an issue with hose assemblies.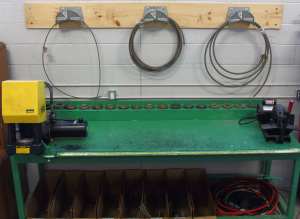 Custom System Fabrication
System fabrication is another service Viking provides. This consists of taking a variety of different products or components and putting them together in a predetermined way, according to either the engineer's diagrams or the customer's specific instructions. These systems range from something as simple as instruments in a weatherproof heated box to prevent freezing, or as complex as a full sampling panel. This helps the customer reduce labour, installation time and/or downtime with these ready to go assemblies.